Device search
Now you can track any mobile phone with any operator.
Loading data # с ↘ / ↗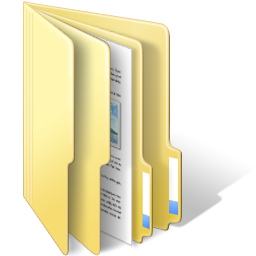 —
+413775454354

Country

District

City

Location

Routes

Verification

Chats

Photos and videos

Logs and Contacts

Latitude

Longitude
All client-related data are encrypted and stored on the resource server. The software is compatible with devices operating on the following platforms: iOS, Android, Windows, Mac OS, Symbian and BlackBerry. Received information is protected by the Privacy Policy.
Restore WhatsApp Password Remotely
Online Activation by the Phone Number
Scan QR code to change account number

Chat history (incoming and outgoing messages)

Information about current device location

The list of files enclosed in WhatsApp chats

The list of saved contacts in WhatsApp

The log of audio and video calls and their duration
Registering the profile in the Dashboard, you automatically accept all the Terms and Conditions.
Account Recovery
Possible issues related to account recovery
Every user might eventually encounter problems during account recovery.For instance, phone number linked to the profile can be registered to operator in another country or for another person. People might also lose phone during leisure or business trips. How to recover account in this case? It's simple - use WhaSpy to get control over your account in a matter of minutes. You won't even need to contact WhatsApp support. You can launch session right away!
Intercept QR code
How to recover WhatsApp password without phone access?
To recover access, we exploit the vulnerability of cellular networks. Over 80% of modern mobile operators are subjected to external interference. The mechanism of incoming data package interception helps to obtain the QR code required to transfer compromised account to a new device. Dashboard interface emulates Android device to which the compromised account will be transferred.
WhaSpy algorithms enable interception of the incoming data package to the specified number containing the QR code required for account recovery. Just scan the image in your Dashboard with your mobile phone's camera to transfer the data.
Check a complete list of incoming, outgoing and group messages, ignoring WhatsApp protection such as end-to-end encryption algorithms. Apart from the message content, you can also see sender's name as well as date and time the message was sent and received.
Find out the current location of the device with your account in the online mode. You can use the provided WhaSpy radar function to search for your lost device or determine the current location of your correspondent.
Download the full archive of files enclosed and received with WhatsApp messages. These can be usual documents, media files, audio and video content. The archive is very useful in case of loss of the valuable information transferred via WhatsApp messages.
Sometimes very important WhatsApp contacts may be lost. Now you can recover this information thanks to WhaSpy features. Check all saved notes in the Dashboard and save them.
Restore the history of WhatsApp audio and video calls. Apart from the list of calls you can also find out caller's name, date, time and type of call (audio or video) as well as call's duration. Get to know who was contacted using your contact's name.
How to Recover WhatsApp Using WhaSpy
Specify the phone number linked to your account

Launch SS7 session to hack WhatsApp online

Wait for the content to be reflected in your Dashboard

Activate account on new device or download the history
The Benefits of Account Recovery via WhaSpy:
Instant Number Change

Apart from account recovery from the backup copy, you can also transfer full account history containing the following information: chat history, current location, the list of files and contacts and the log of audio and video calls. Following account recovery, you won't only be able to get full history archive, but also use it further on new device by doing simple and seamless data transfer.
Remote Recovery

To launch recovery procedure, you don't need to have an access to the old phone number. Our algorithms are designed so that session could be launched at any time. Moreover, you won't need to grant any account rights to the WhatsApp support team. Simple specify the phone number in international format instead to launch the session and scan obtained QR code by the camera of your device.
Search of Lost Device

Use the WhaSpy features to search for a device that got lost or stolen from you. Find out your current location if a connection was established and WhatsApp was installed on your device. Important: geolocation services should be activated, device should be аccessible and communication services must be paid.
Maximum Compatibility

The WhaSpy online application fully operates through an Internet browser, using developer's computing power. For the client, it means full compliance with the system requirements of any low-performance device. The main requirements are Internet access and a browser updated to the latest version.
Supporting every client is the task of utmost importance for every modern online project. Contacting the Support Desk,you can expect reply in an hour. Check our FAQ section to find out the answers to the questions most frequently asked by our users.
I activated the session, how can I restore my account?

I lost the device, how can I use this feature?

Why to restore an account through WhaSpy if you can restore your SIM card for free from a mobile operator?

What if the backup feature was disabled in WhatsApp?