How to Read Someone Else's WhatsApp for Free
The easiest way to read someone else's messages in whatsapp account for free is to send account history from victim's phone to your email address or any of the messengers, or transmit it via bluetooth. For this, you need to get the phone with the target data for at least 30 seconds. If you succeed, working algorithm will be as follows:
Find the chat you are interested in and open chat menu or click the username on the iOS devices.
Select the menu item called Chat Export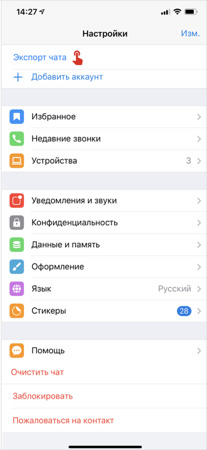 After that, a window with the options Attach Media Files and Without Files will open. Here you can specify how to get the messages for yourself.
In the opened section, select where exactly you want to send the chat messages to. If you chose to export a chat with multimedia files, they will be sent automatically without compression. Note that text messages are exported as a single file in the .txt format.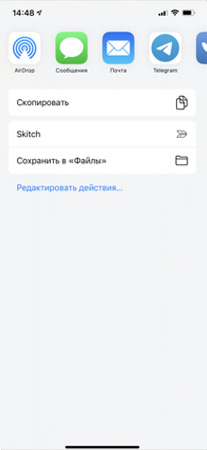 Remember that no matter what sending method you choose, a message about this will be saved in an inbox, another messenger or in a list of transferred files. Therefore, in order not to compromise yourself in front of the phone's owner, you should clean your traces.
Is it possible to read someone else's WhatsApp using a clone of a SIM card?
People tried to find out how to read someone else's WhatsApp for free and shared some tips and tricks. But do they truly work in real life? If you make a clone of a SIM card, the original card will be blocked as the GSM signal neither can split in two nor simultaneously arrive at two identical numbers. The same applies to the messenger. As soon as you activate the SIM card clone, its original will be immediately turned off, and the active session in whatsapp will be closed.
The second drawback of this approach is that messenger's backup copy is not stored by the network operator since it is located on Google Drive or iCloud. Therefore, you cannot restore it without having access to the cloud storage. The only way to read someone else's messages in WhatsApp without having access to the victim's phone is to reset the email password via SMS and restore access to the storage. Please note that this approach is only suitable for Android and Windows Phone. But all these manipulations won't go unnoticed by the victim. Therefore, this method is suitable only for the most extreme cases.
Now we have to figure out how to clone a SIM card of another subscriber.
Notarized power of attorney for renewal of a SIM card is one way of doing this. But first you will need to find a notary who will do it for you, and then a branch office of a mobile operator where you will manage to get a clone by proxy.
PUK сode of SIM card can be used as well. With your passport and PUK code in hand, you can get a duplicate card with the required number from the target SIM manager in a mobile phone outlet, but this card is already tied to your passport data.
MultiSIM is a programmable card that allows you to combine up to 10 numbers at a time. But this option only works out for the old-style cards or with a SIM card of small-scale mobile operators. Currently, large mobile operators do not allow customers to create multisim cards. If the original card and MultiSIM are used simultaneously, both cards will be automatically blocked.
Is it possible to hack WhatsApp on a computer?
To read someone else's WhatsApp for free, you don't have to get around the messenger protection system. A little trickery on your part and the lack of a password on a victim's phone or messenger will do.
You can easily hack WhatsApp on a computer using the web version of the browser:
Go to the WhatsApp Web site. You can also do it on a smartphone in the Google Chrome browser by selecting the option "Full Version of the Website" in the settings. Yandex Browser doesn't have this feature therefore you cannot use someone else's WhatsApp with it.
The most difficult step is to discreetly get your hand on the phone with the target account. Once you manage to do this, log in to the messenger on the victim's smartphone and go to the section WhatsApp Web.

Scan the QR code from your victim's phone on your smartphone or PC monitor. Now you have access not only to the full message history of a user, but you can also send the messages and multimedia files, add and delete the chats as well as monitor user activity online.
Remember that you will stay online only until the device with target account is connected to the Internet. If the connection between victim's smartphone and the network gets lost, your session in the browser will also be closed.
This approach is convenient and almost safe, but it has one significant drawback. If target account's owner again visits the section WhatsApp Web, he will notice an active session on the PC.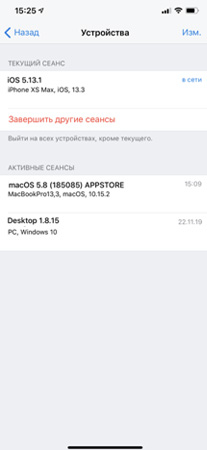 How to Hack Someone Else's WhatsApp: Paid Approaches
One way to do this is to use a spyware that can be installed on the target devices to collect information about user activity. But almost all software of this kind, which allows hacking someone else's WhatsApp, is quite expensive and you don't necessarily get required information.
Strengthening user data security in WhatsApp has prevented the old methods, including spyware, from giving the desired result. Nowadays, slightly different approaches efficiently solve the assigned tasks, allowing you to read someone else's WhatsApp without having access to the phone.
Getting Help from Intermediaries When Hacking a Messenger
The collaboration with intermediaries works in the following way:
You personally contact the intermediary who requests from you the necessary information about the target subscriber.
You provide the required information and make the payment. Note that the check confirming a transaction must be sent along with the requested information.
You get a complete message history of a subscriber of your interest by email.
This approach is not the safest one to go with as you first have to pay for the services and then you can only hope that you will get the promised information. This approach is often used by the scammers who immediately disappear once they get paid.
The Software Used for Reading Someone Else's WhatsApp Without Having Access to the Phone
When it comes to the third-party software for hacking someone else's WhatsApp, which requires installation on your PC, laptop or smartphone, you should be extremely careful. Often, such software itself is a spyware which is designed primarily to collect information about you, and not about your victim. Therefore, be careful when installing the third-party applications on your gadgets: run the software in safe mode or use a device that does not have any valuable information as well as your personal accounts or bank cards. In general, it is much safer to use applications that do not require installation.
Exploiting the Vulnerability of SS7 Signaling Protocol
Currently, the software, which exploits a "hole" in the security of cellular networks or so-called vulnerabilities of the SS7 protocol, is the most efficient when it comes to solving this issue. The problem of mobile operators is that with special equipment and some technical skills anyone can connect to the desired cellular network and gain access to all the incoming calls and messages of the target subscriber. When hacking someone else's WhatsApp, the vulnerability of SS7 protocol allows you to intercept the verification code to log in to your account and run the messenger emulator with a compromised account in a virtual machine.
One of the most convenient and simple solutions, which exploits the vulnerability of signaling system No.7, is WhaSpy. This software allows you to hack someone else's WhatsApp without having to install additional software on either your PC or the victim's smartphone. All you need to do is just to specify he mobile phone number the WhatsApp account in question is linked to in the corresponding field at the web application page, and launch the session. Software operates remotely in an automatic mode, which enables users to simultaneously access multiple accounts and completely eliminates the influence of human factor on software performance.